Your car. Think about how big of a deal was it when you bought it. You probably promised yourself to look after it and try your best to make it last for a long time. But somehow you couldn't always fulfill that promise and ended up neglecting the almost inevitable damaging like swirl marks.
What Causes Swirl Marks?
If you noticed some fine scratches or marks on your car's paint in a swirling pattern, you know what swirl marks are. They are mostly caused by wiping your car improperly – with a dry towel when it's dusty, using inadequate washing and drying techniques or using inferior products.
Although the paint on your car seems firm, it can in fact, be easily damaged, even with microscopic scratches seen only in the sunlight. Black and other dark colored cars show the scratches more distinctively because the sides of the scratches reflect light. Since the black is the biggest contrast to white, the reflections are more prominent.
Some of the main causes of swirl marks are the following:
Using improper washing tools, like low-quality wash mitts which do not hold water/dirt adequately, tend to press the dirt against the paint and decrease lubricity. Towels and applicators which contain polyester threads are also a risk factor.

Drying with cheaper and low-quality towels or applying high pressure while doing so.

Claying – pieces of clay may get caught between the clay bar and the paint.

Waxing – some waxes are hard to apply as well as to remove, so the additional pressure to do so is required.

Car covers – if covering your car before washing it, the dust particles will be rubbed into the paint. The dust from the inside of the cover may also cause swirl marks.

Aggressive dusting – dragging a duster across the paint.

Quick Detailer Wipe-downs – popular because of their immediate shiny effect, but in most cases, dirt and dust are just pushed along and into the paint.
The point being, it is not enough to maintain and clean your car, but you also have to do the same with your cleaning tools, because all of the dirt from them finds its way on the surface of your car and into the paint.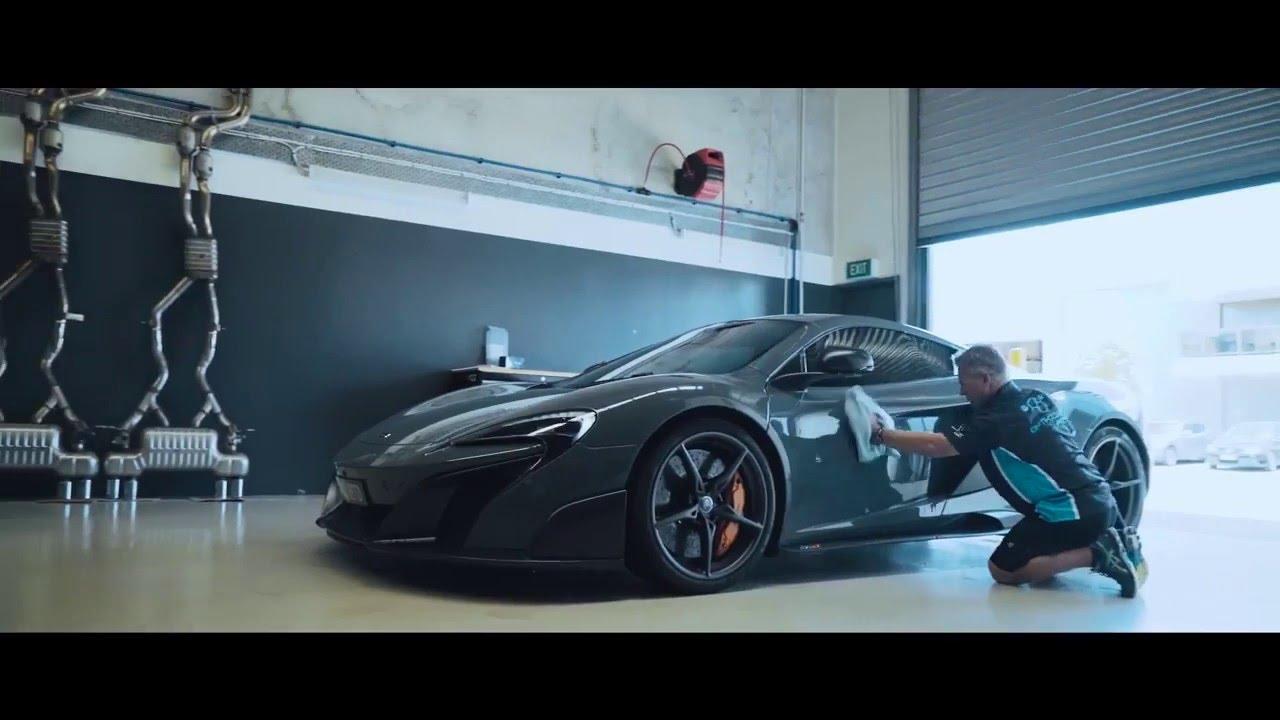 Detail Evolution Offers a Solution
Detail Evolution provides a mobile, top quality service to suit all vehicles. With more than 20 years of experience, this service continues to provide the best products and reliable car treatments.
Detail Evolution is proud in returning your vehicle to showroom condition. This is accomplished by detail correction process done by experts who truly love cars. The products used are at the top of the range, and the paint correction process is offered like a single stage or multi machine buffing. This leaves your paint without any scratches and swirls.
Opti-Coat Pro+
The implementation of Opti-Coat Pro+ at Detail Evolution offers superior resistance to scratching and surface protection from different chemicals. This technique results in a hard wearing, clear ceramic coat for your car. The Opti-Coat Pro+ pre-polymer cross links, thus building up a protective film on the painted surface it is applied to. A clear coat finish is formed by a single component isocyanate.
What separates Opti-Coat Pro+ from every other automotive paint protection coating? A better chemical, scratch and mar resistance, as well as a permanent protection for all modern factory paints.
Opti-Coat Pro+ is an enhanced 2 step version of Opti-Coat Pro+. The first step is a clear ceramic coating which acts as the highest level of protection from scratching, chemical etching and fading. The second step is adding greater gloss and slickness.
The Opti-Coat Pro+ Ceramic Paint Protection package does not damage your car, nor cause swirl marks. On the contrary, it strengthens your car and offers superior resistance to any outdoor influences.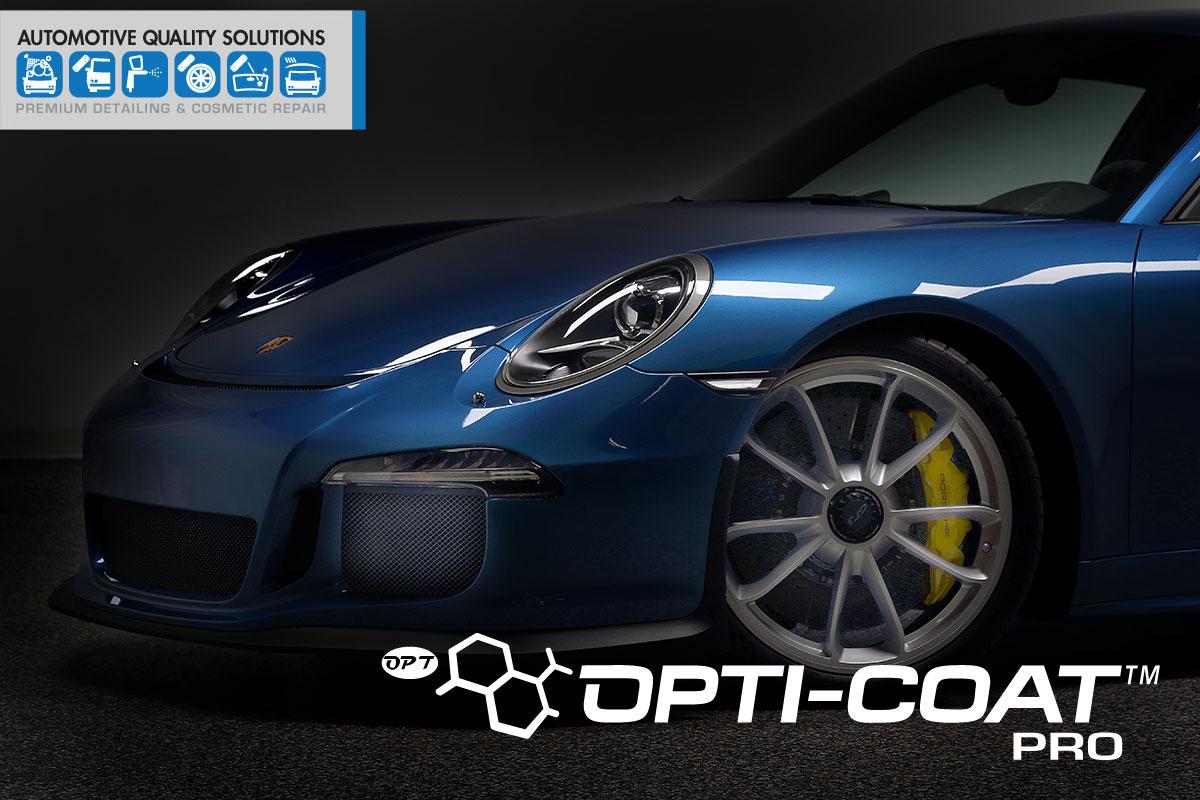 When to Apply Opti-Coat Pro+
New vehicles can receive an optional single stage correction. However, some vehicles are delivered with a machine glaze applied so that the fine paint defects are concealed. During the Opti-Coat Pro+ application, all the glazes and waxes have to be removed before the coating. This is done because the Opti-Coat Pro+ makes a bond with the bare paint. This way the true condition of your vehicle is revealed.
Keep in mind that the only way to remove Opti-Coat Pro+ applied to these defects, is to remove Opti-Coat Pro+ first. Make sure you consult your dealer on what to expect and which solution is the best for your vehicle.   
Conclusion
If you haven't yet noticed the swirl marks on your car, chances are you have neglected to look thoroughly enough. In case you do find that your car has these minute paint defects and you would wish to have them removed, Detail Evolution is there to help you in this endeavor and return your car to its best state.
—————————————————————————————————————————————-
Detail Evolution is a mobile service unlike any other. We really know our business. We work diligently to keep up with the latest and greatest inventions and product improvements on the market. With over twenty years in the automotive business, we know the meaning of customer service and satisfaction.