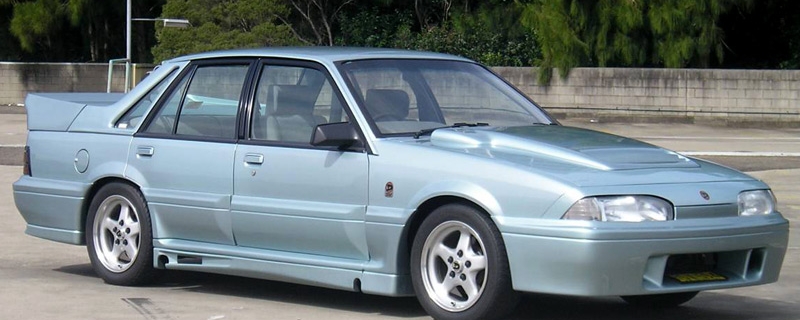 HSV was established in 1987 and located in Clayton, Victoria. The genius idea of modifying Holden products such as the Commodore was a group effort. They altered the body, wheels and improved the overall performance with more powerful engines, transmissions, and brakes.
The results were astounding and the first car, produced in 1988, was the Holden VL Commodore SS Group A SV. Large rear wing earned it the name of "Batmobile," and the power was supplied by a modified V8 5.0. The car was built precisely as a Group A racing model, and the win for the HSV racing team of the 1990 Bathurst proved it was well worth the effort. This was the first model developed under contract to Holden. The modifications included another first, the fuel injected V8 producing 5200 rpm and 380 Nm @ 4000 rpm. The HSV VL SS Group A 1988 'Walkinshaw, revealed at the Sydney Motor Show was intended to win races, and so it did, including two Bathurst 1000 trophies.
GM is closing the Australian factories that hold top honours for producing winning Holden's for so many years. However, the Aussies are not slinking away- they are bursting out with the most radical omnipresent sedan on or off the market and severely limiting the production numbers.
They incorporated all the best from each of the supercars to build one amazing monster car. Supashock dampers, Pirelli Trofeo R tires, and wider front guards were instrumental in making this car faster than the HSV GTS taking an additional 4 seconds off the Winton Raceway lap. Improvements don't stop with the commanding power of the 636-horsepower supercharged LS9 V8. There are a massive 6 piston AP racing brake system and the coilover suspension as well.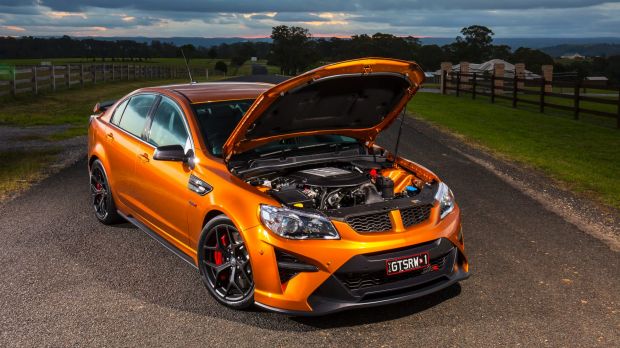 Now is the time to put your order in, however, there will only be a very limited three hundred examples produced, and the word is they might already be sold. While the loss is significant for the majority of the public, surely Peter Brock, who helped create the V8 legend, would raise his head and hands in pride. This has been a wild ride. These supercars will be forever held close to our racing hearts.
Sadly, only 300 examples of the HSV GTSR W1 will be produced as a sendoff to the Holden brand, and none of them are destined for the States. Australian site CarAdvice got a hold of one to test out, so while we can't drive one for real, we can at least see how enjoyable the final Commodore is to drive.
——————————————————————————————————————————————–
Detail Evolution is a mobile service unlike any other. We really know our business. We work diligently to keep up with the latest and greatest inventions and product improvements on the market. With over twenty years in the automotive business, we know the meaning of customer service and satisfaction.