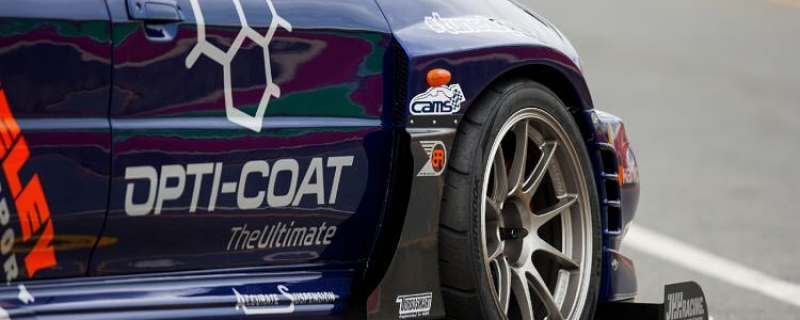 The chemistry behind amazing car care products such as the Optimum range is no accident. We investigate the man behind Optimum Polymer Technologies, who great detailers have to thank for superior products such as Optimum Car Wax, Opti-seal and Opti-coat.
Dr. David Ghodoussi (also known as Dr. G because he's that cool) is from Memphis Tennessee. He studied Chemical Engineering at The University of California, Santa Barbara and obtained his Ph.D. and Master's Degrees in Polymer and Organic Chemistry at Oregon State University in 1992.
He worked for over twelve years as an Organic Chemist, overseeing research and development focused in polymers and automotive paint formulations.
During his work in the 90's developing clear coat paint formulations for manufacturers, David identified the need for new car care products that would work cooperatively with those new paints, leading to UV Protection and Ceramic Coating.
Using his car care chemistry super-powers, he founded Optimum Polymer Technologies in 2001 and has been perfecting and reinventing the famed Optimum range ever since.
Colleagues and customers alike describe Dr. G as a customer service orientated perfectionist and a great guy. He has a deep respect for the environment and keeps that in mind when developing his revolutionary products. David's success quote is "always do the right thing and never give up."
Having worked in the chemistry field for nearly 40 years, David shows no sign of slowing down, with product distribution to over twenty countries and new products in the pipeline.
David's first vehicle was a 1975 Toyota Celica. His automotive advice is, "you get what you pay for." If he could choose any vehicle today, it would be a Lamborghini.
Thanks Dr. G, we'll continue to enjoy your products as we see the happy faces of our clients reflecting in their outrageously shiny cars, and we look forward to seeing what you come up with next.