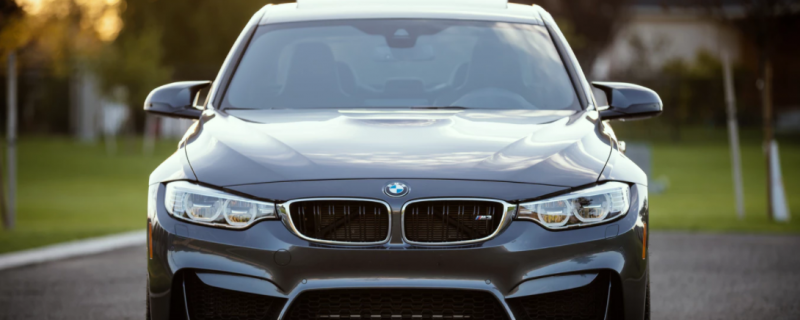 Whether you own an 'old-timer' or a newer model, spacious car or a two-seater, sports or a family car – everyone is emotionally attached to their car (to a varying degree, of course). As such, you are probably pretty annoyed at how quickly your car's paintwork gets affected by all sorts of things – from UV rays, exhaust contaminants, salt residue from winter roads, tree sap, to all-time favorite bird droppings.
Now, when exposed to these factors on a daily basis, the surface of your car inevitably suffers some damage, and the question is – is there anything you can do to protect the paintwork from these contaminants in the long-term?
You'll be happy to learn that there certainly IS something you can do!
When Should You React?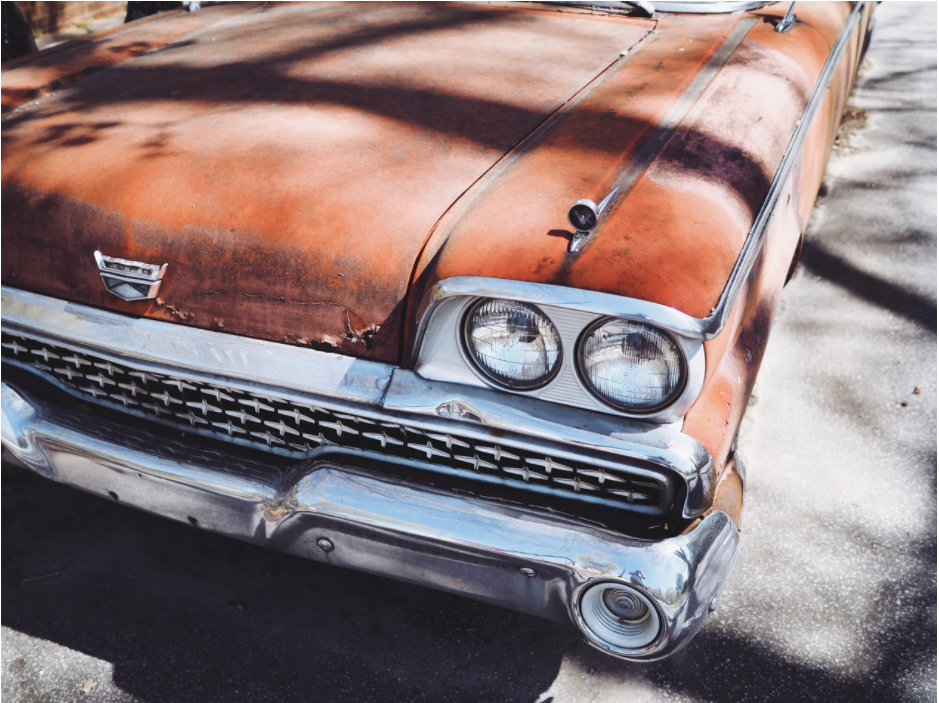 It is best to react as soon as you notice changes that appear on the surface of the car. At first, you'll notice that the paint is duller than before. Later it fades and the colors are not as vibrant as they were. And finally, the clear coat starts to deteriorate and dissolve which allows rust to enter. Not only that you will have to repaint the car, but the rust, once it "infiltrates" – spreads like wildfire! In short, the paint becomes oxidized after a certain period. Oxygen molecules promote the separation of car paint molecules, so the paint gradually chips away, allowing rust to spread.
Cut & Polish – Beauty Treatment for Your Car
Every car has a clever, thick layer of "clear coat" that acts as a protective shield against scratches, wear and tear, etc. The paint is underneath this clear coat (it is literally clear coat – colorless). And, when your car starts losing its shine and becomes dull-looking, it is probably a good opportunity to treat it with a Cut & Polish treatment.
The cut is for cutting or removing a layer of clear coat, while polishing involves removing dirt, scrapes, grease, and scratches that can't be removed simply by washing.
Cut & Polish is generally used for removing surface scratches, light oxidation as well as swirl marks or blurs, and includes the following steps:
Some of the main causes of swirl marks are the following:
Wash your car by hand in a shaded area, to remove any foreign particles.

Apply polish to cloth or pad – spread the polish using a medium speed and constant pressure. As the clear coat heats up, scratches will begin to disappear.

Leave the polish to cure – if required. Some polishes need to be left on the car, so check the packaging and follow the instructions.

Buff out the polish – use a clean, very soft cloth (preferably microfiber towels), buff out the residues.
Polishing is often accompanied by waxing, which provides a protective film between the finish layer and the environment.
If you are using electric polishers, apply your polish to the machine's pad and gently spread it around the area you're working on.
How to Choose the Right Polish for Your Car?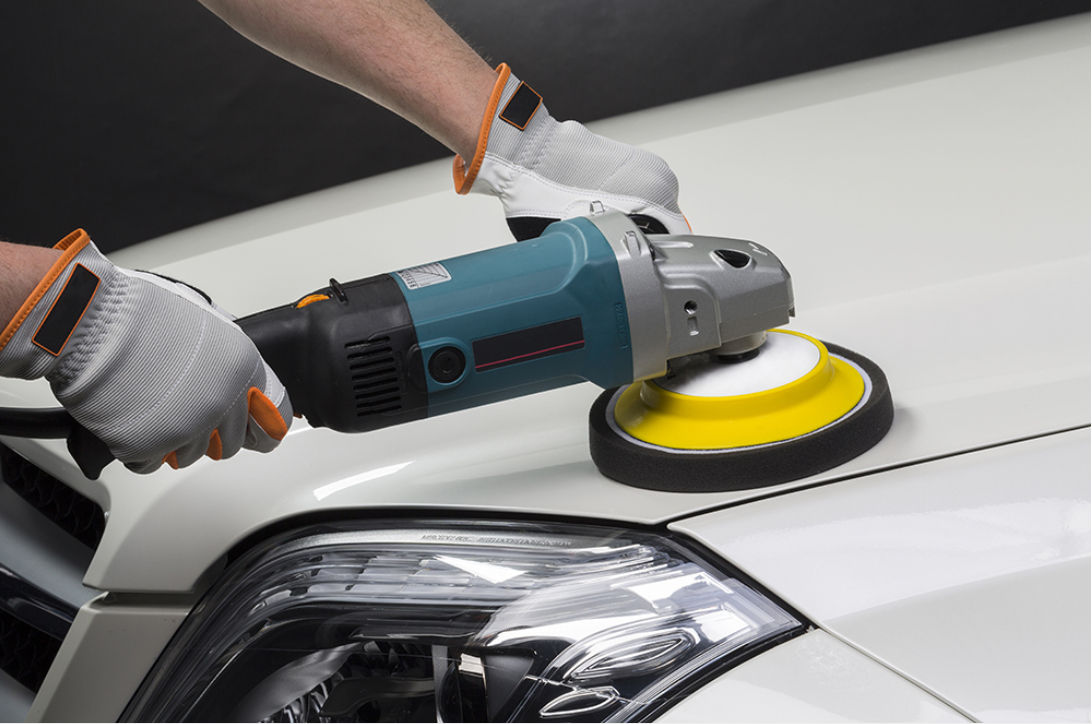 Each car and each type of paint is different – the amount of paint, paint brand, type and formula vary. Because there are so many factors you should take into consideration as you start polishing your car, there isn't a quick and precise answer when it comes to polishing compounds. However, there are a few basic steps you can follow:
A test polish – Polish only one small spot on the car to find out what combination works best for your car's paintwork.

Use the gentlest method, which provides the best results – start with the least aggressive combination of polishing machine, buffing pads and polishing compounds.

Check your progress – use a halogenic lamp to see if swirls and scratches are gone. You can also double-test by pulling the car outside and expose the test spot to direct sunlight. If you are not satisfied with the results, change variables – use a harder compound, harder cutting pad, etc.

Do not be over-aggressive. Some scratches are just too deep for the polishing machine to fix. If you are not careful, you can cause more damage than before polishing.
What's Next? Detail Evolution Has the Answer

Detail evolution is an automotive detailing business which has cared about your cars for the past 20 years by using only the best quality products. Polishing is just one step in rejuvenating your car. But, if you want a long-term, top quality paint protection, Detail Evolution provides exactly that!


Opti-Coat Pro Ceramic Paint Protection produces a remarkable gloss and protection to your car, as well as anti-water spotting and hydrophobic properties. With Opti-Guard Fabric Superhydrophobic coating, you don't have to worry about damaging your leather seats, because they are well protected from aging, cracking, staining and spills.


SunTek is a top quality company providing cutting edge car paint protection, among its many other services. Their self-healing top-coat formulation, superior optical clarity, and increased longevity are a breakthrough technology when it comes to paint protection.


CouplerTec provides an impressive electronic rust system, which doesn't allow spreading of small paint chips and scratches. The technology interferes with the metal's ability to react with oxygen (is this revolutionary or what?!) and the longevity of paintwork and luster are guaranteed.

After Detail Evolution correction services your car will look like it has just left the factory. Upscale products, procedures, and correction processes make your car look absolutely spotless – in every sense of the word ;).
—————————————————————————————————————————————-
Detail Evolution is a mobile service unlike any other. We really know our business. We work diligently to keep up with the latest and greatest inventions and product improvements on the market. With over twenty years in the automotive business, we know the meaning of customer service and satisfaction.